Weber 

Shandwick 

Opens 

Office 

in 

Kenya 

to 

Serve 

Growing 

Local 

and 

International 

Client 

Interest 

Across 

Africa 
NAIROBI – February 22, 2018 – Weber Shandwick, one of the world's leading global communications and engagement firms, today announced the opening of a fully owned office in Nairobi, Kenya, to meet growing demand from domestic and multinational companies for marketing and communications expertise in the region.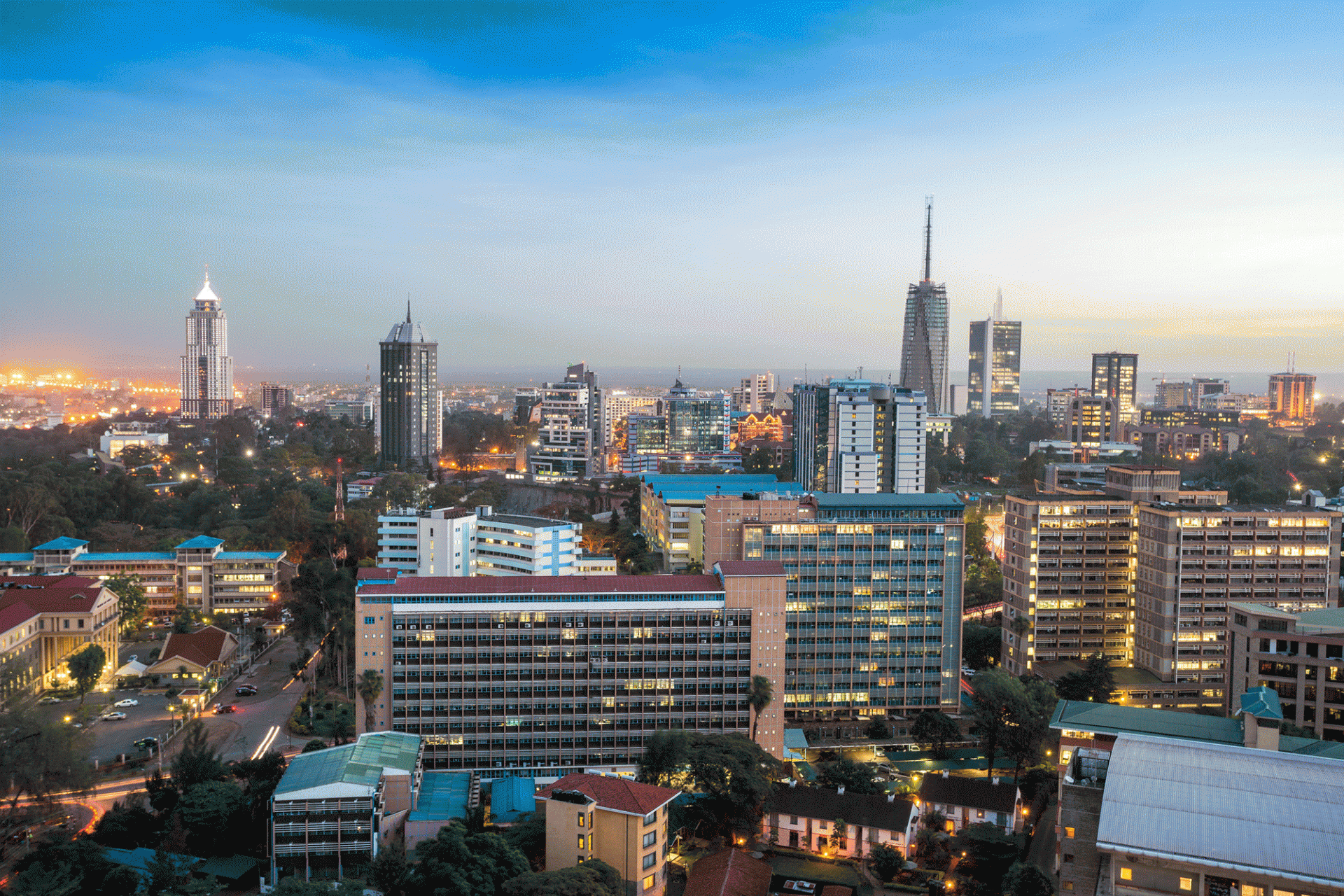 – Allan Kamau Joins to Lead Nairobi Operations and Expand the Firm's Reach Across >East Africa –
This new presence builds on the firm's existing commitment to African markets through its headquarters in Johannesburg, and its affiliates and partners on the continent. The office will act as hub for East Africa and allow the firm to execute pan-Africa client programs that reach across the region.
Allan Kamau has been appointed managing director, Weber Shandwick East Africa, to lead the new office. Previously Kamau was head of Portland Communication's Nairobi office. Prior to that, he had worked internationally for companies including The Financial Times and Africa Practice. Weber Shandwick will support public and private sector organizations looking to establish a footprint or expand their presence on the continent and act as an advisor on complex cross border market and international development issues.
Africa's growing economy is one of the most significant and energizing trends of our time. The continent's consumer and business spending is estimated to be worth $4 trillion between now and 2025, and more than 50 million new middle and upper class households will emerge in the next decade, A global firm such as Weber Shandwick can help clients navigate – and succeed – in such a rapidly transforming market
Tim Sutton
Chairman, EMEA and Asia Pacific, Weber Shandwick.
Jill Hamilton, chief executive officer of Weber Shandwick Africa, added: "With over 75 percent of our work being pan-African, our new office will strengthen our ability to provide world class services seamlessly across the continent. With growing demand from our clients, our new operation will support clients focused on this fast-growing sub-region."
Weber Shandwick has a broad footprint across Africa that has been built over years of reliable and trusted partnerships. The firm works with diverse clients across a range of sectors, from technology and consumer marketing, to healthcare and social impact. Over the last three years, the agency has garnered industry recognition for work implemented across the continent. International and regional honors include an IPRA Golden World Award and multiple African Excellence Awards.
Over the coming months, Weber Shandwick will focus on further expanding its client base in the region and building its consulting team.
Nairobi is the economic powerhouse of east Africa and increasingly the location of choice for multinational organizations looking to tap into regional opportunities. With its new capabilities in East Africa, Weber Shandwick is well placed to serve these companies.
Allan Kamau
Managing Director, Weber Shandwick East Africa
About Weber Shandwick
Weber Shandwick is a leading global communications and engagement firm in 78 cities with a network extending to 129 cities around the world. The firm's diverse team of strategists, analysts, producers, designers, developers and campaign activators has won the most prestigious awards in the world for innovative, creative approaches and impactful work. Weber Shandwick was the only public relations agency included on the Advertising Age Agency A-list in 2014 and 2015 and the only PR firm designated an A-List Agency Standout in 2017 and 2018. Weber Shandwick was honored as PRWeek's Global Agency of the Year in 2015, 2016 and 2017, The Holmes Report's Global Agency of the Year in 2010, 2012, 2014, 2015 and 2017, and The Holmes Report's Global Digital Agency of the Year in 2016. The firm deploys deep expertise across sectors and specialty areas, including consumer marketing, corporate reputation, healthcare, technology, public affairs, financial services, employee engagement, social impact, financial communications and crisis management, using proprietary social, digital and analytics methodologies. Weber Shandwick is part of the Interpublic Group (NYSE: IPG). For more information, visit https://www.webershandwick.com/.