The 

Weber 

Shandwick 

Collective 

Earns 

20 

Lions 
Weber Shandwick Collective was awarded Lions at the 2022 Cannes Lions International Festival of Creativity in partnership with its clients, including three Grand Prix, four Gold Lions, six Silver Lions and seven Bronze Lions.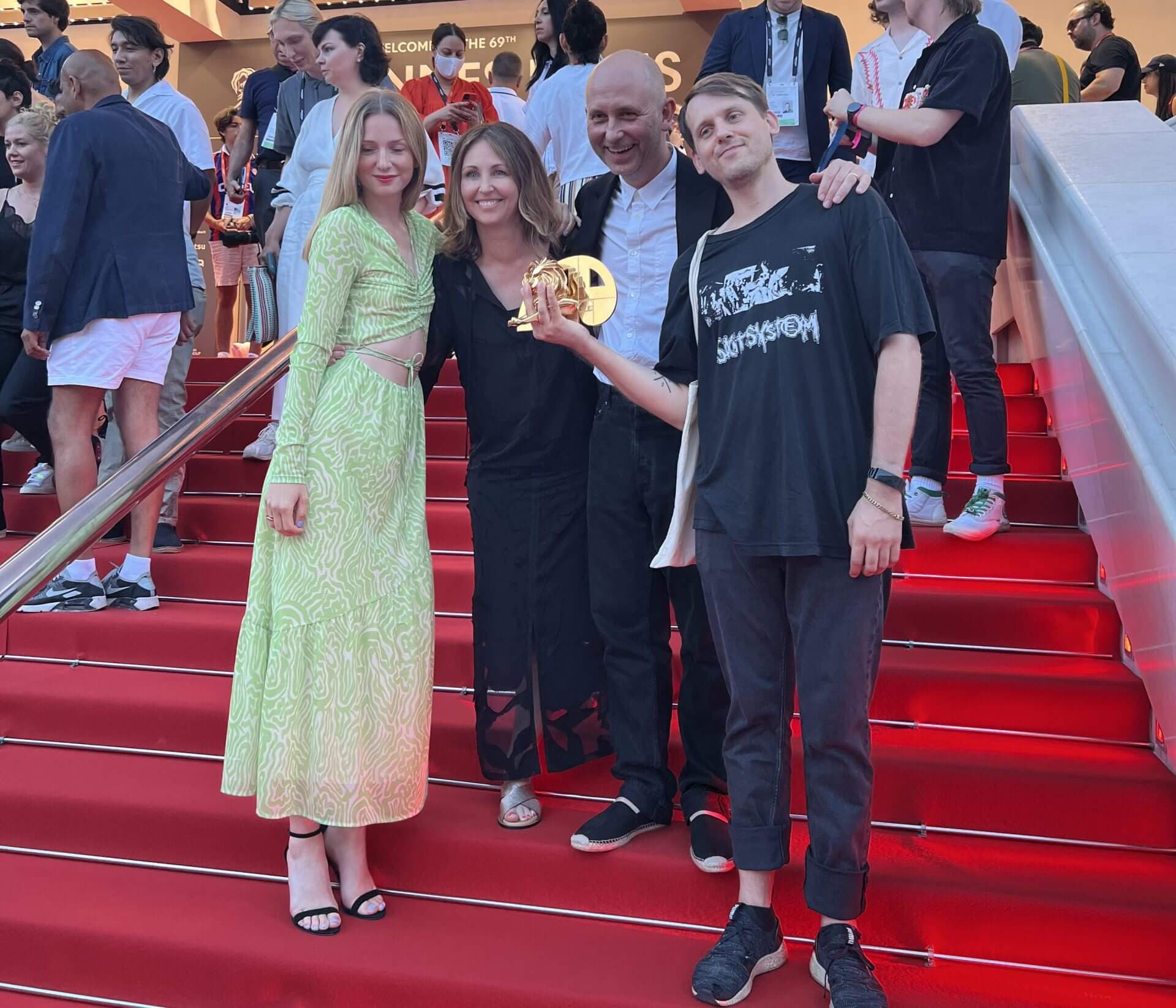 The agency network was one of the most awarded PR agencies this year, with wins across 15 total categories: Film, Sustainable Development Goals, Entertainment, Design, Digital Craft, Industry Craft, Health & Wellness, Entertainment for Sport, Entertainment for Music, Creative Strategy, Innovation, PR, Social & Influencer, Direct, and Media. Overall, the network was credited on 61 shortlists, including 7 as idea agency. This year's wins bring The Weber Shandwick Collective's cumulative total to over 150 Cannes Lions.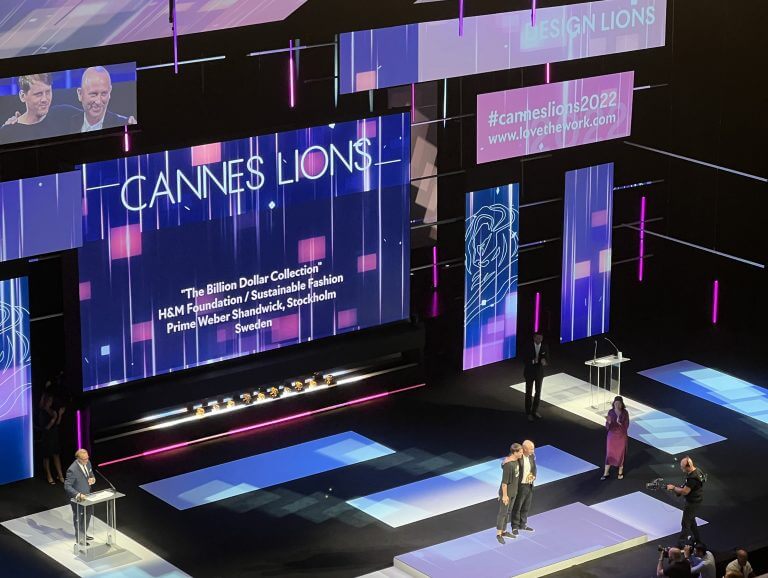 H&M Foundation's "Billion Dollar Collection," led by Prime Weber Shandwick, earned a coveted Gold Lion in the Design category, as well as a Bronze Lion in Direct. The campaign centered on a fashion line that encouraged investment of 10 start-ups that have the potential to significantly impact innovation and sustainability within the fashion industry. The campaign's clever, futuristic approach attracted international acclaim and support: one of the start-ups was able to close its €4.6mn funding round and begin scaling up its technology immediately. Only intended as a one-off project, H&M Foundation are getting numerous requests to share, talk and show the Billion Dollar Collection and will continue to make use the universal and timeless messaging, maintaining the momentum for transformation in the fashion industry.
The Weber Shandwick Collective also earned an additional Gold Lion, nine Silver Lions and 17 Bronze Lions with clients for the following campaigns, in which the agency received a PR credit:
Weber Shandwick earned:

Four Lions for The Swedish Food Federation's "Eat a Swede," led by McCann with Prime Weber Shandwick on PR: Film (Bronze Lion), Entertainment (Grand Prix: Fiction Film and Silver: Innovation in Branded Content), and Health and Wellness (Silver Lion)

Three Lions for Mars Petcare's "Hope Reef," led by AMV BBDO and with Freuds London on PR: Design (Bronze Lion), Industry Craft (Grand Prix) and Media (Grand Prix)

One Lion for Freda's "Cycle": Sustainable Development (Silver Lion) with McCann Spain

One Lion as PR for Oreo's "Oreo Thins Protection Program": Creative Strategy (Bronze Lion) with The Community Miami
3PM/Weber Shandwick earned seven Lions for Michelob Ultra across two campaigns, "McEnroe vs McEnroe" led by FCB and

"

Save It See It"

led by Gut Miami: Digital Craft (Two Bronze Lions, One Gold Lion), Entertainment for Sport (Silver Lion), Innovation (Gold Lion, Bronze Lion, Silver Lion)

Current Global also won two Lions

for Applebee's "Fancy Like

"

as PR agency

:

Entertainment for Music

(

Gold Lion) and Social & Influencer (Silver Lion) with Grey New York
Given the major themes at Cannes this year – purpose, innovation, cultural relevance – I believe The Weber Shandwick Collective could not be more right for the world right now. Creativity is a catalyst for change and we are on a mission to help drive change for our clients and for society. Congratulations to our teams and clients on the well-deserved recognition.
Gail Heimann
CEO, Weber Shandwick.
Weber Shandwick Joins Three Cannes Lions Juries
Weber Shandwick proudly had representation across three Cannes Lions juries at this year's festival. On the PR Lions jury, Tom Beckman, global chief creative officer, Weber Shandwick Global, served on the jury in Cannes and Éloi Asseline, CEO Weber Shandwick France, was a shortlist juror. Carolina Lobo, vice president of healthcare, Weber Shandwick Brazil, served on the Health & Wellness jury, and Anna Gallais, Deputy MD, Geneva, was a shortlist juror for the category. Weber Shandwick CEO Gail Heimann also served on the 2022 Young Lions jury for PR.
Driving Critical Conversations Throughout the Festival
Business and creative leaders from across The Weber Shandwick Collective led important conversations at Cannes, from the role brands play in culture to the importance of authenticity in today's multi-platform era.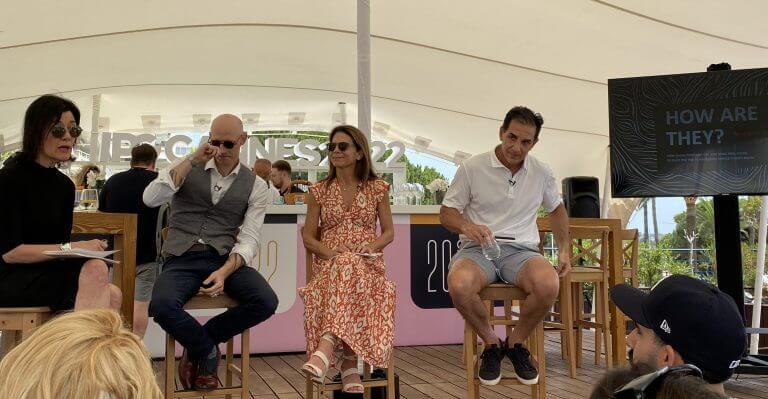 Weber Shandwick hosted a panel discussion in partnership with Ad Council on employers taking action to stem the rise in workplace mental health issues. Heimann moderated the discussion and was joined by Ad Council's Chief Campaign Development Officer Heidi Arthur, IBM Senior Vice President Bob Lord, and mental health expert Thomas Duncan Bell, The Bipolar Businessman. Read more about the discussion in PRovoke.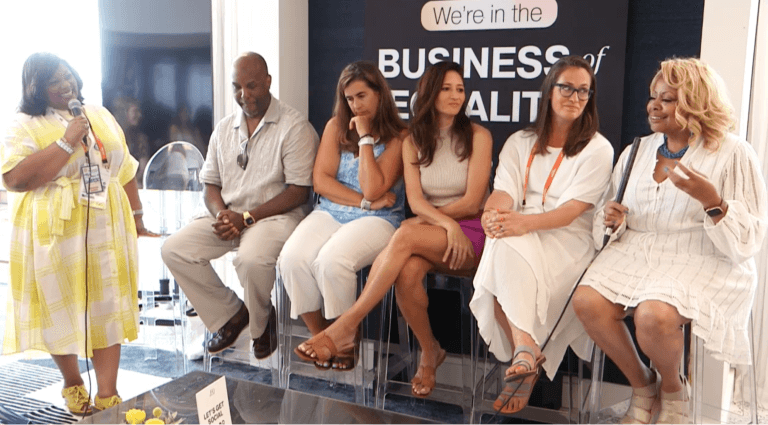 At The Female Quotient's Equality Lounge, Judith Harrison, EVP Global Diversity, Equity & Inclusion, joined a session on how organizations can ensure they're developing and accelerating all talent. ​​​​​​​Entitled "Booster Shots: Best Practices for Developing and Accelerating Talent," the discussion covered mentorship, sponsorship, allyship and ways businesses can provide access to the resources and opportunities for employees to take full advantage of their potential.
Together with PRWeek, Weber Shandwick hosted a roundtable discussion on the intersection of purpose and creativity. President Susan Howe and Head of Brand Impact Lewis Williams were joined by filmmaker, journalist and founder of Responsible Films, Vibha Bakshi, alongside Ricardo Marques, VP Marketing, Michelob ULTRA US & Global (AB In Bev), Jessica Adelman, Vice President Corporate Affairs, Mars, and Steve Barrett, PRWeek Editorial Director.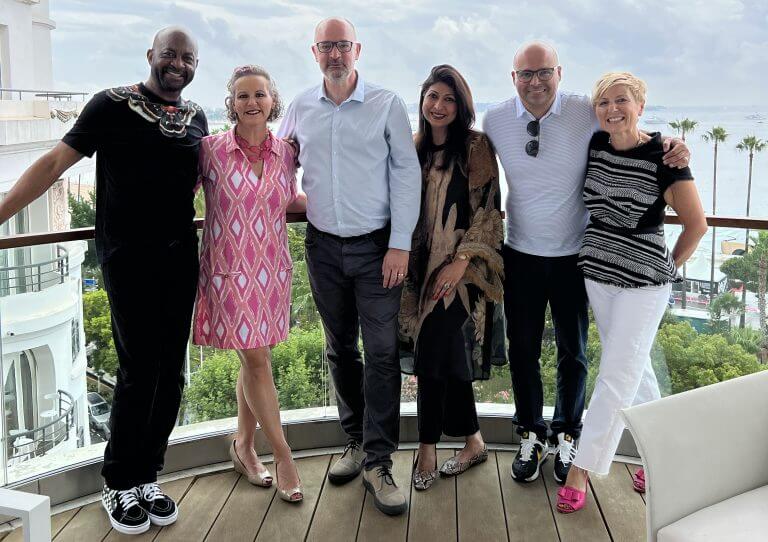 Weber Shandwick's EMEA CEO Michael Frohlich and David Levin, co-founder of social creative agency That Lot, joined Maja Pawinska Sims of the PRovoke Media Podcast to talk about what every brand at the festival is after: cultural relevance. The duo talked about how brands can not only be culturally relevant but also drive cultural impact in fast-moving times.
In another podcast episode by PRovoke, Weber Shandwick chief creative officer Tom Beckman and global executive creative director Angela Mears engaged in a provocative discussion of takeaways from this year's Cannes Lions festival. Notable trends include the need for brands to take more risks and perhaps rethink what authenticity means in today's multi-platform era.