Seven 

in 

10 

Americans 

Believe 

Incivility 

Has 

Hit 

Crisis 

Levels 
NEW YORK, July 30, 2013 – Civility in America continues to disintegrate and rude behavior is becoming the "new normal," according to a new national survey. Reports of personal infringements are on the rise, driving 70 percent of Americans to believe that incivility has reached crisis proportions. With Americans encountering incivility more than twice a day, on average, and 43 percent expecting to experience incivility in the next 24 hours, dealing with incivility has become a way of life for many.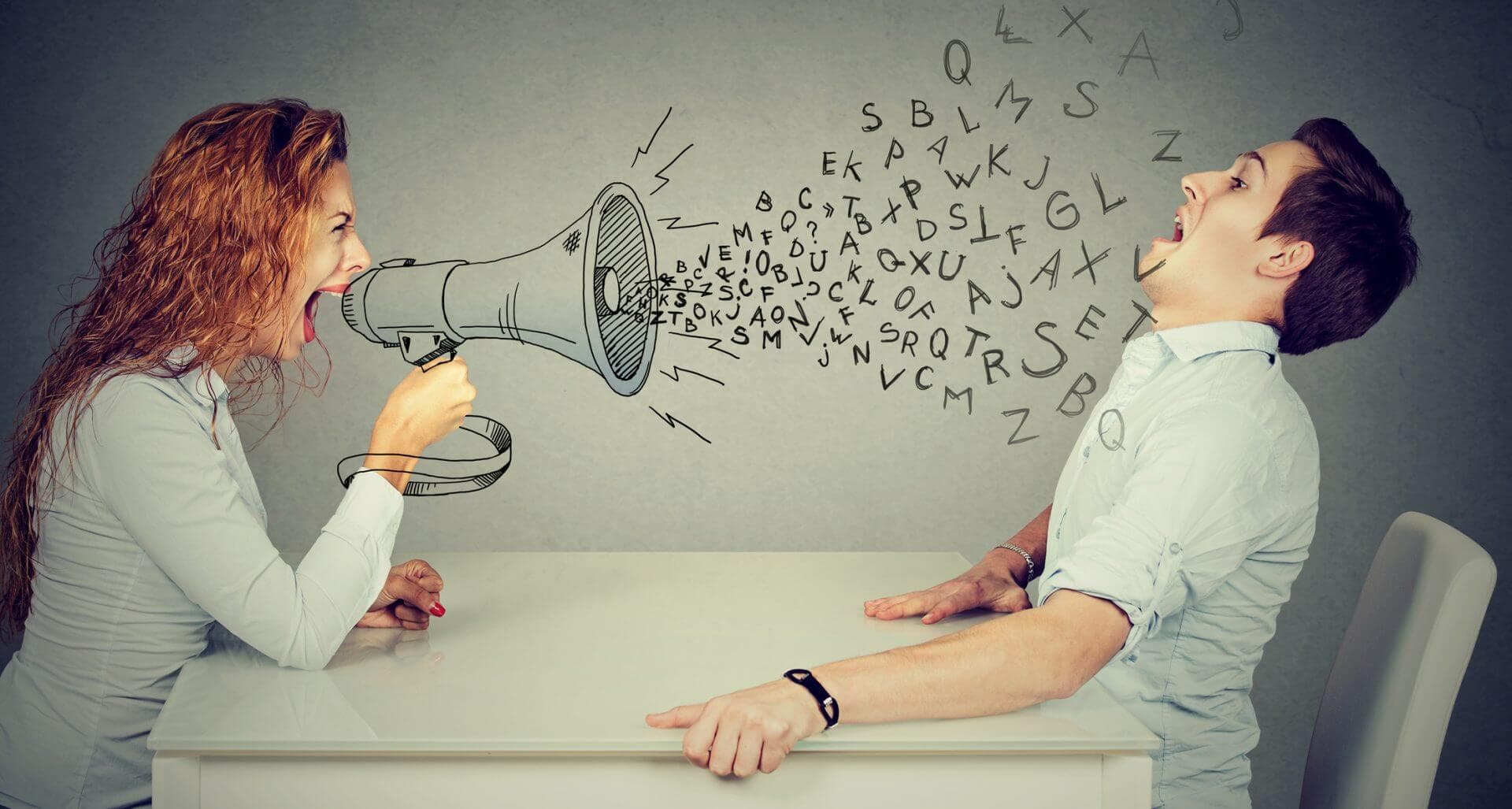 Global public relations firm Weber Shandwick and public affairs firm Powell Tate partnered with KRC Research to conduct its fourth annual poll on Civility in America: A Nationwide Survey and found that 71 percent believe civility has declined in recent years and 54 percent expect the decline to continue. Politicians, America's youth, the media and the Internet are assigned most responsibility for the problem.
While the public continues to cite politicians as the leading source of our nation's civility problems, the study shows that incivility goes well beyond political rancor, touching every aspect of American society.
Incivility is turning into a national epidemic and becoming the new normal in behavior. With seven in ten citizens saying that incivility has reached crisis proportions, we need new solutions and greater leadership to reduce this discord in our daily lives.
Pam Jenkins
President of Powell Tate
The personal impact of incivility is felt across society and comes from many directions. Moreover, many Americans believe that uncivil words are provoking harmful deeds: 81 percent of Americans believe that uncivil behavior is leading to an increase in violence in our society.
Below are summary findings about Americans' experiences with incivility and the effects of those experiences. For the full report and infographic, please click here.
Internet and social media now among the leading causes of incivility
For the first time since our tracking began in 2010, the Internet/social media has risen into the top ranks of perceived causes of incivility. A large 70 percent continue to believe that the Internet encourages uncivil behavior. Our study indicates that this perception has a strong foundation in reality:
Online incivility is reportedly happening nearly nine times in an average week.
Being a victim of cyberbullying has increased nearly three times between 2011 and 2013 (9 percent to 24 percent).
Parents are significantly more likely this year than last to say that their children have experienced cyberbullying (25 percent vs. 17 percent) with threefold growth from 2011 (8 percent).
Americans respond to online incivility in a variety of ways. Nearly half of Americans (48 percent) have defriended, blocked or hidden someone online; roughly four in 10 (39 percent) have flagged or reported a comment or post as inappropriate or stopped going to an online site because it made them uncomfortable (36 percent). Another one-third (33 percent) opted out of an online discussion altogether.
From the start, uncivil discourse has been an element of web-based culture and online discussions. As social media becomes mainstream, it's not surprising to see the numbers on the rise. Enterprising businesses will figure out a way to separate uncivil from civil commentary, and as part, personalize conversation threads to deliver optimal value. The remarkable thing about the Internet is that it is the ultimate laboratory for problem-solving and ingenuity.
Chris Perry
Global president of Digital at Weber Shandwick
Incivility takes a seat in the classroom
Parents were significantly more likely this year than in 2011 and 2012 to report that their children experienced incivility at school (62 percent vs. 50 percent and 51 percent). One-third of parents (32 percent) also say that their children experienced incivility in their neighborhood.
Parents aren't standing by and waiting for their school administrators to fix the incivility problem. Significantly more parents this year report transferring a child to a different school because they were treated uncivilly (19 percent vs. 14 percent in 2012).
Incivility goes to work
Perceptions of the workplace as uncivil have only risen slightly over the past few years, though there is an upward trend nonetheless. The rate of Americans personally experiencing incivility at work slightly dropped after 2011 but still remains fairly high (37 percent).
One of the more worrisome workplace trends is the rise in Americans leaving their jobs because of incivility. From 2011 to 2013, there has been an increase in Americans reporting they quit a job because it was an uncivil workplace (20 percent vs. 26 percent). This willingness to quit a job creates a threat to company reputation and imposes extra costs for replacing a workforce.
Incivility can be the enemy of a collaborative culture. We know that the key to a positive, productive, engaging culture is listening, understanding and responding to concerns about behavior quickly and ensuring that leadership sets the tone for meaningful, respectful interaction.
Andy Polansky
CEO of Weber Shandwick
Incivility ends friendships
Exactly half of all Americans say that they ended a friendship or other relationship with someone because he or she was uncivil, up significantly from 2012's 44 percent. Incivility also doesn't help one make new friends, with 43 percent of Americans reporting that they, themselves, acted uncivilly toward another individual.
Cellphones and cursing: acts of incivility
The majority of Americans consider rude cellphone behavior uncivil. These behaviors include using a phone while speaking with someone else (87 percent) or while having a meal (86 percent) and talking loudly on a cellphone in public (76 percent).
Nearly three-quarters of Americans (72 percent) believe cursing is uncivil and 63 percent believe people are cursing more today than in the past. Regardless of age, cursing is considered most uncivil when it is done by teachers (53 percent) and politicians (37 percent). Cursing by celebrities and sports figures appears to be taken for granted as the norm today and is more widely accepted (rated as uncivil by 12 percent and 10 percent, respectively).
Reluctance to stand up to incivility
Despite the predominance of incivility in America, few citizens are standing up to it. They are avoiding incivility by blocking it online, transferring kids to different schools, quitting jobs and ending friendships. But only one-quarter (25 percent) have made any attempts to respond to incivility, such as defending an incivility victim (10 percent) or reacting uncivilly in return (7 percent).
Ultimately, Americans seem to place the onus for incivility on the shoulders of government leaders. Our annual study consistently finds politicians to be the leading cause of deteriorating civility in society and the majority of Americans believe that civility won't improve until government leaders act more civilly. While increased civility among politicians won't resolve all our incivility problems, it would certainly set a good example.
About The Survey
The 2013 online survey was conducted in May among 1,000 American adults to assess attitudes towards civility in politics and in other aspects of American life. The margin of error is ±2.6 percentage points.
About Weber Shandwick
Weber Shandwick is a leading global public relations firm with offices in 81 countries around the world. The firm has won numerous awards for innovative approaches and creative campaigns including being named both The Holmes Report's 2012 Global Agency of the Year and the "Most Creative PR Firm in the World," based on the agency's first-place finish in its "Creative Index," as well as PR News' 2012 Digital PR Firm of the Year. Major practice areas include consumer marketing, healthcare, technology, public affairs, financial services, corporate and crisis management. The firm has deep, award-winning expertise in social media and digital marketing that helps drive engagement. Weber Shandwick is part of the Interpublic Group (NYSE: IPG). For more information, visit https://www.webershandwick.com/.
About Powell Tate
Powell Tate is a leading strategic communications and bipartisan public affairs firm. Located in Washington, D.C., the firm specializes in public affairs; public education; reputation and crisis management; media relations; creative and interactive services; and research and advertising. The firm is a division of Weber Shandwick.
About KRC Research
KRC Research is a full-service market research firm that specializes in the kind of research needed for effective communications—communications that reach, engage and persuade. A unit of the Interpublic Group of Companies (NYSE: IPG), KRC Research offers the quality and custom service of a small firm along with the reach of a global organization. For over 30 years, KRC Research has worked on behalf of corporations, governments, not-for-profits and the communications firms that represent them. Staffed with market research professionals from the worlds of political campaigns, consumer marketing, journalism and academia, we are flexible, practical, creative, knowledgeable and fast, combining sophisticated research tools with real-world communications experience. For more information, visit www.krcresearch.com.