Leading 

in 

a 

time 

of 

disruption 
Way back in 2018 – because let's agree, the years immediately preceding the COVID-19 pandemic might as well have been decades ago – Justin Trudeau observed at a World Economic Forum meeting: "The pace of change has never been this fast, yet it will never be this slow again."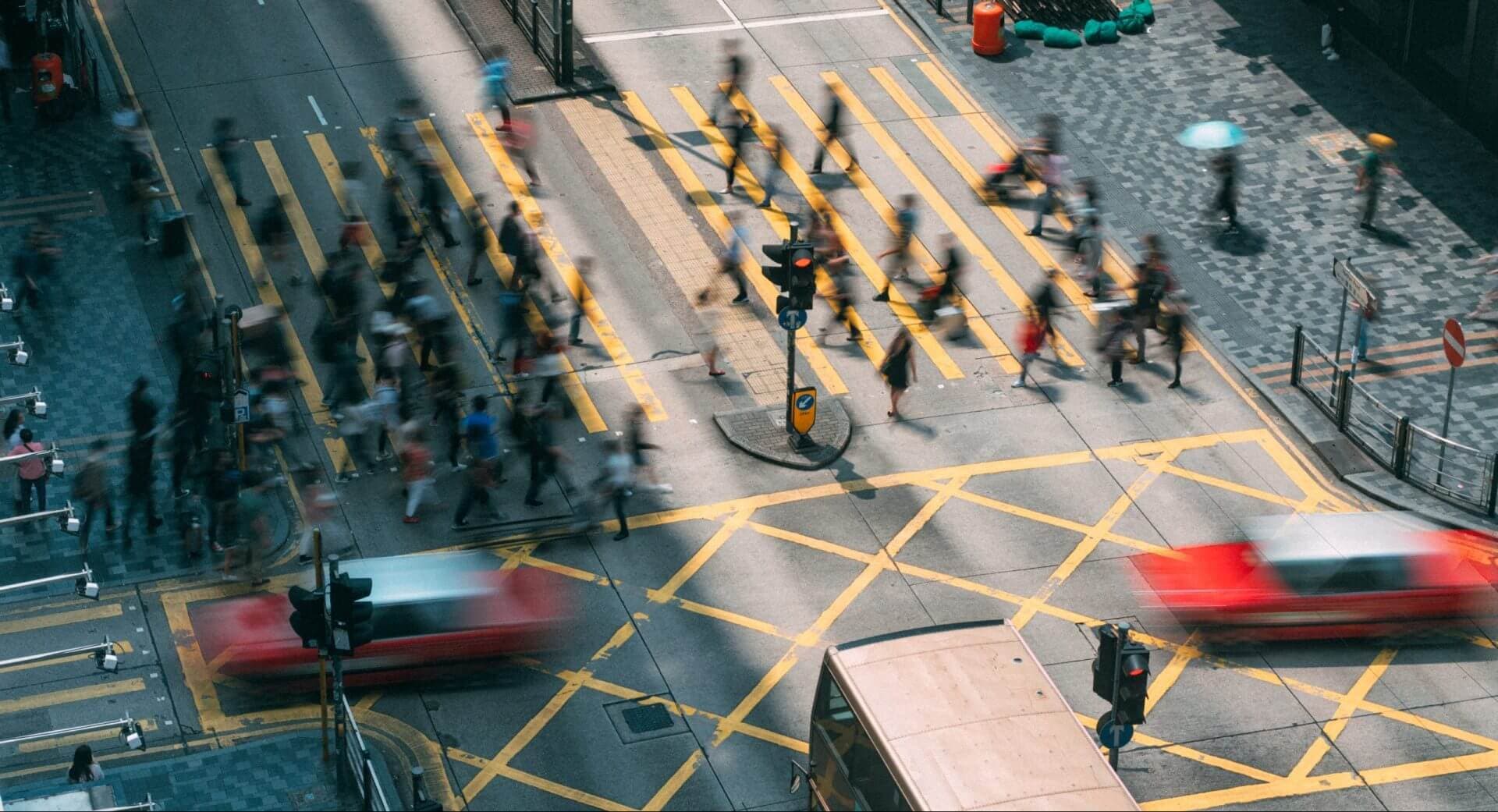 It's a framing that perfectly captures the moment we're in today, as we prepare to welcome 2023.
Many people in the U.S. and around the world are reeling from the pace of disruption accelerated by a global pandemic, changes in technology and fractures in our politics.
Yet the dial continues to turn on the pace of change.
For any one person, the imperative is to stay resilient to change, to navigate — and to aspire to evolve and thrive.
For business executives, the imperative is to contextualize the change, to innovate — and to lead enterprises built for long-term success.
Enter Business & Society Futures
To help organizations understand the current collisions across business, technology, culture and society, The Weber Shandwick Collective launched a new specialized offering, Business & Society Futures, to partner with clients to mitigate risks and seize the opportunities to drive influence and impact that matters.
Business & Society Futures brings together specialists from The Weber Shandwick Collective advisory brands, including experts from Weber Shandwick's corporate affairs, public affairs and social impact and sustainability teams, plus specialists from Powell Tate, United Minds and KRC Research.
Our vision? To help clients meet a new standard of leadership.
We're focused on integrating our deep strategic communications, public affairs and management consulting savvy to help clients advance their strategic priorities in line with new and evolving stakeholder expectations to lead in new ways. Plus, augmenting this expertise with a new network of external Senior Advisors – drawing on seasoned leaders across business, society, media and technology.
The Social Impact factor
Today's disruption requires companies and brands to continuously aspire to redefine what it means to be a leader within — and beyond — industry. More specifically, it's essential for organizations to understand that one of the fundamental changes we marked during the pandemic is that effectively engaging on societal issues and stakeholder expectations is now directly connected to commercial performance and long-term success.
It's been 15-years since Weber Shandwick created our specialty Social Impact & Sustainability team. And the opportunities for the private sector to accelerate business-driven solutions and collective progress on the U.N. Sustainable Development Goals, such as ending poverty and advancing equality, have never been greater.
This dynamic is likely to become more so in years to come, as climate change and global population growth places greater strain on systems for housing, food, jobs, healthcare, infrastructure, natural resources and more.
Against this backdrop, our goal is to deliver a single point of entry for advisory services to help clients:
Understand a fast-changing world
Engage on stakeholder expectations
Build positive and inclusive employee experiences
Drive sustainable business growth
Accelerate positive societal impact
To ESG or not to ESG
As part of this new advisory work, there's a question of urgency, particularly in the United States:
To ESG or not to ESG?
With apologies to Shakespeare, it's a question that captures a tension that corporate leaders today – working at the center of a complex, interdependent stakeholder map – are balancing over ESG, or environmental, social and governance strategies.
On the one hand, UN General Secretary Guterres, speaking at the recent UN Climate Summit in Egypt, conveyed the stakes we all face, saying "We're on a highway to climate hell with our foot still on the accelerator." That argues for more leadership, not less, from the private sector.
Yet, back in the U.S, on this very same issue of climate action, conservative politicians pillory corporate leadership on sustainability as "woke" capitalism.
Backing away from climate action isn't an option, which is why organizations are rightly focusing on where they have expertise and resourcing to address new hazards and bring forward new solutions. This includes how to communicate those actions in ways that resonate with a diverse set of stakeholders.
For us, this means working with clients to help demonstrate how their enterprise generates value and impact. For shareholders through innovation and growth. For talent and partners. And to communities and society at large.
Ultimately, how organizations address social issues is one of the most important business questions of this era. Corporate leadership provides important data to people as they decide where to work, invest and do business.
Our greatest opportunity is to translate complexity into clarity – and to help clients grow their positive impact, while mitigating reputation risk.