Judith 

Harrison 

Honored 

at 

PRWeek's 

2022 

Women 

of 

Distinction 

Awards 
Weber Shandwick Executive Vice President, Global Diversity, Equity and Inclusion, Judith Harrison, was honored at PRWeek's 2022 Women of Distinction Awards, held in-person in New York last week. The awards, formerly known as the PRWeek Hall of Femme, recognize those who set the standard for women working in communications, exceed business goals and achieve creative excellence.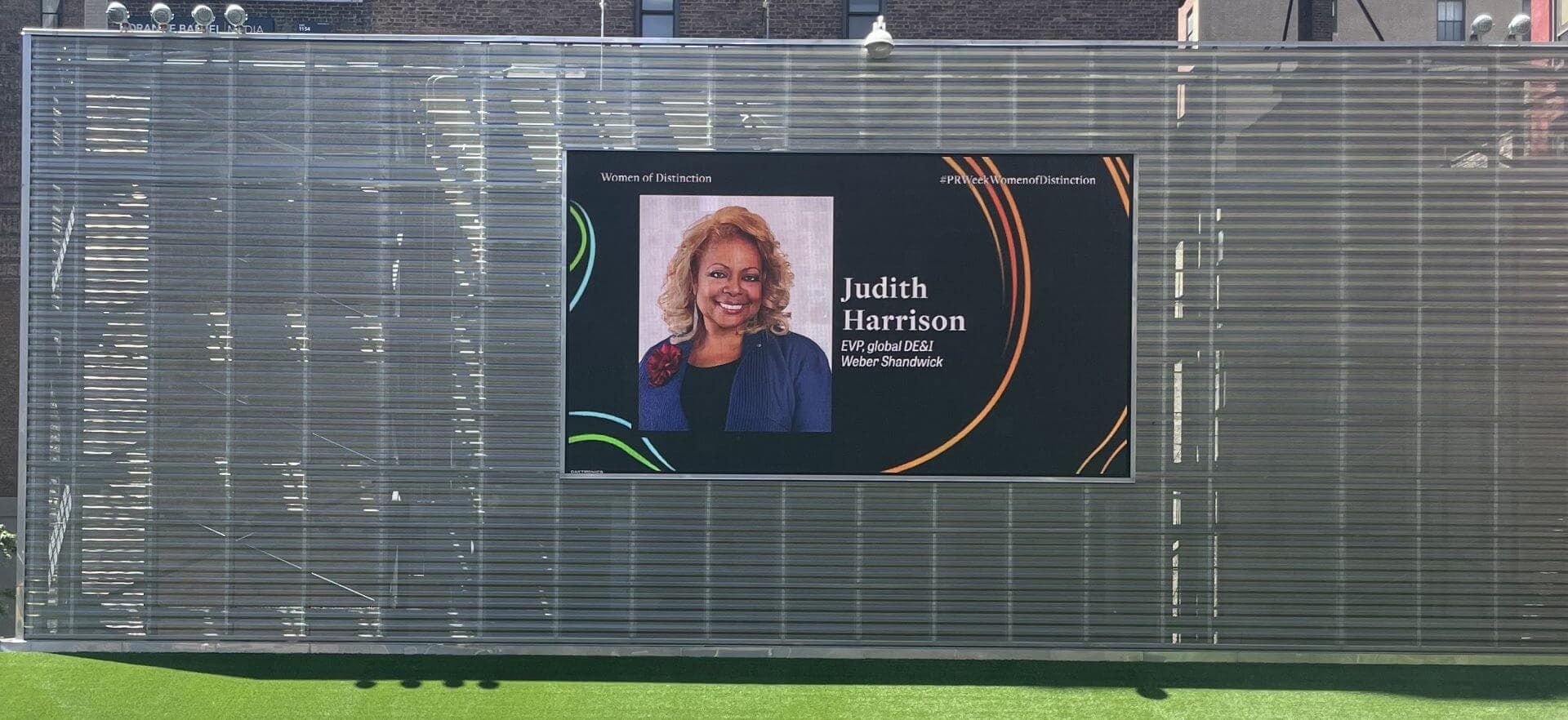 A 16-year veteran of Weber Shandwick, Harrison was honored for the progress she has led at the agency as well as her leadership across the industry in driving diversity, equity and inclusion. In her time with the firm, she has worked to expand Weber Shandwick's pipeline of BIPOC talent, introduce important trainings to reduce biases and deepen cultural understanding, operationalize inclusion in our processes and our work and expand the agency's business resource groups, among many other accomplishments. Read more about Harrison in PRWeek's profile.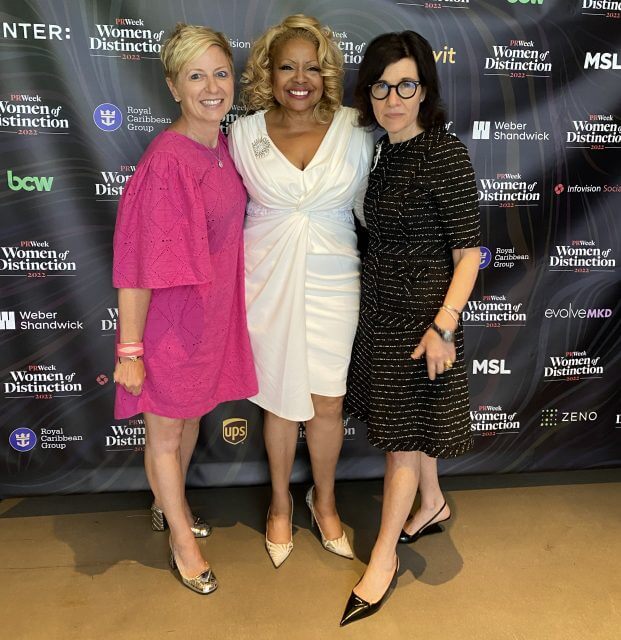 "Judith has shaped the future of our agency and industry," said Weber Shandwick CEO Gail Heimann. "She has been instrumental in putting inclusion at the core of everything we do – from our work to our agency culture – and the support, mentorship and sense of community that she provides for our people is unparalleled. I am thrilled to see her recognized as a Woman of Distinction."
Harrison was previously recognized with the NYWICI Matrix Award, honoring those who have broken down barriers and support the next generation of female leaders. She has also received ColorComm's Circle Award and was named PRWeek's Agency Diversity Champion in 2019. Harrison is a founding member of the Diversity Action Alliance and served as president of the PRSA Foundation and NYWICI. She also serves on the 4A's Diversity Steering Committee, serves as an Advisory Board member of the Ron Brown Scholar Program and is a former member of the Clinton Global Initiative Disabilities Working Group.
Harrison joined a panel discussion on intersectionality, inclusion and employee communications at the Women of Distinction event. She was joined by Rosanna Fiske, global chief communications officer at Royal Caribbean Group and Staci Slaughter, EVP of communications for the San Francisco Giants. Read more about their discussion here.